After several controversies outside the octagon meant that Jones couldn't fight for a few years, he has been incredibly active of late. His bout against Thiago Santos will be his 3rd in 8 months, which is rare for a fighter of his stature. Jones believes that he owes the fans these fights after missing so much time from 2015-2018.
He suggests that another way to reward his very loyal fans is by dominating Santos on July 6th. "I'm here to just continue dominating and collecting for my family's future" said arguably the greatest MMA fighter of all time.
Holm Ready for Nunez Bout
Jones' teammate Holly Holm also has a huge bout ahead of her at UFC 239. She will take on current champ-champ Amanda Nunes for the Bantamweight title in the Co-Main event. Nunes made headlines recently by claiming to be the best female UFC fighter of all time.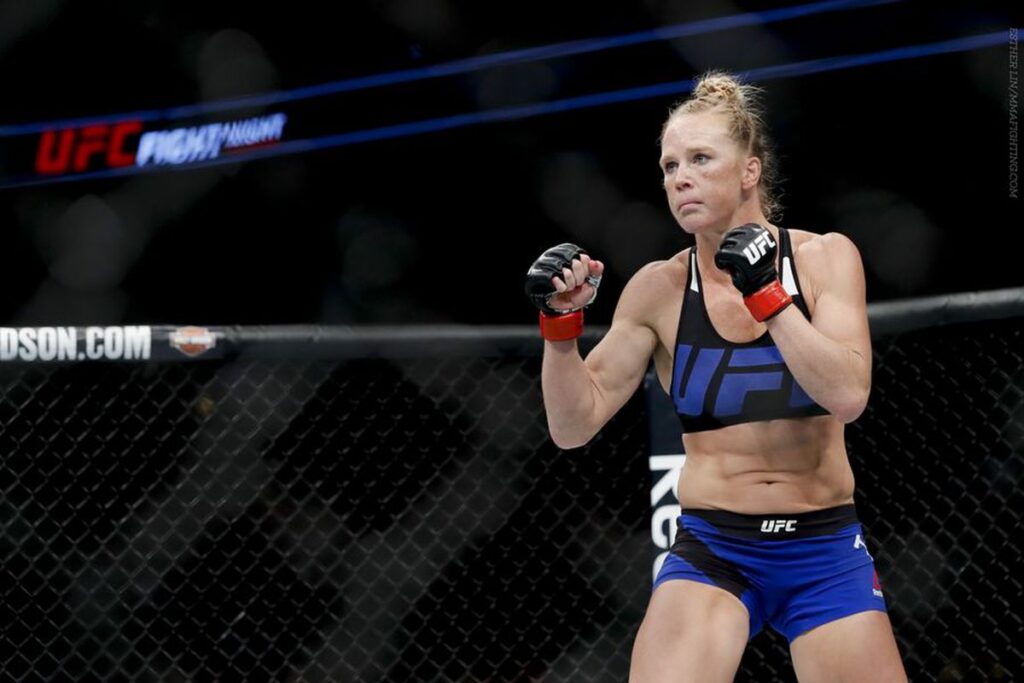 While she has some very impressive victories to her name, one fighter she is yet to beat is Holly Holm. Having previously knocked Ronda Rousey out as a huge underdog, you can bet Holm is confident about getting another win here.
Diego Sanchez Leaves Jackson Wink MMA
In slightly lower-profile news, Diego Sanchez is leaving the Jackson Wink MMA gym for greener pastures. He is arguably the most notorious fighter in the gym's history but insists it is time for a move elsewhere.
Sanchez is 29-11 in his MMA career, sporting a good but not great UFC record of 18-11. With his upcoming fight against Michael Chiesa, Sanchez believes he needs much more development in his skillset going forward.