As most expected, Valentina Shevchenko defended her women's Flyweight title with a win over Liz Carmouche over the weekend. Most people weren't expecting it to last the distance, although Shevchenko did win via Unanimous Decision.
Despite her opponent actually outstriking her overall, Shevchenko managed more significant strikes and a vital takedown. It'll be interesting to see who she gets in her next fight, with another matchup with Amanda Nunes a definite possibility.
Luque Gets Another Impressive Victory
Vicente Luque also continued his impressive run, managing a split decision victory over Mike Perry at Welterweight. Both fighters had a relatively similar amount of strikes, although Luque managed to come up huge in the key moments.
He had what appeared to be a very tight guillotine of his opponent in the final minutes of the fight, which seemed to get him over the line. While it does end Luque's very impressive streak of finishing fights, he definitely moves up the contender rankings after that win.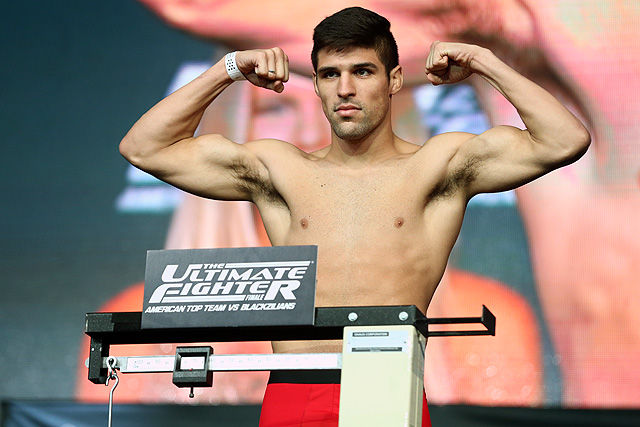 Perry Facing Lengthy Recovery Timeline
Things aren't as rosy for Luque's opponent on Saturday night, Mike Perry. Not only did Perry narrowly lose a fight that could have gone either way, he is now on the sidelines for a while after surgery on his broken nose.
Perry left a ton of blood in the octagon and was actually taken directly to the hospital as soon as his bout finished. With an estimated stint of at least 6 months on the sidelines for Perry, Saturday night appears to have been worst case scenario for him.