Jorge Masvidal has made an ultimatum regarding the next stage of his career, which already appears to have backfired. After his epic 5-second knockout of Ben Askren, Masvidal demanded that he receive either a title shot or lucrative fight with Conor McGregor.
UFC boss Dana White has categorically stated that neither of those will happen, leaving Masvidal in a vulnerable position. When prompted about the matter, White said "Listen, we're going to offer him a fight and if he accepts the fight he does, and if he doesn't, he doesn't."
Covington Set for Usman Title Fight
Unsurprisingly, UFC boss Dana White has revealed that Colby Covington's next fight will be for the title against Kamaru Usman. Covington put on an absolute clinic against Robbie Lawler over the weekend, landing a record number of significant strikes.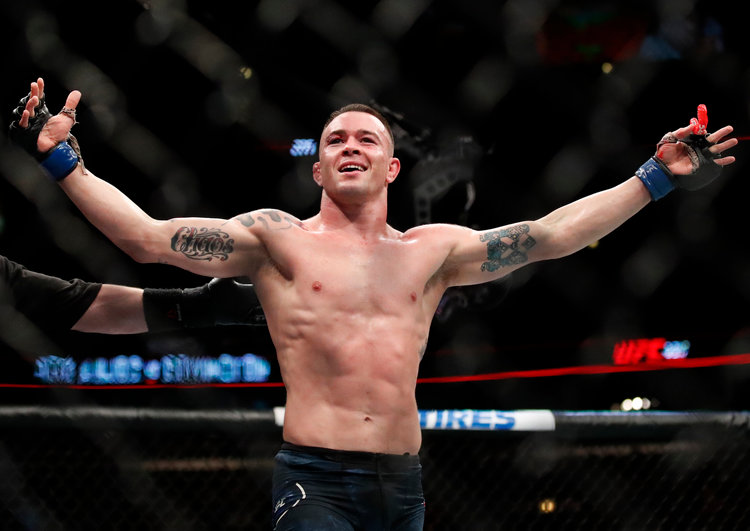 This was Covington's 7th straight victory at Welterweight, with current form being too much to ignore for a title shot. He has had a few run-ins with Usman of late, which should make for some epic trash talk and a quality fight.
Rockhold KO Was Bittersweet for Weidman
It's safe to say that there is some animosity between Chris Weidman and Luke Rockhold. Rockhold handed Weidman his first career loss, ending his stint as Middleweight champion and altering his career forever.
Part of Weidman's motivation for moving to Light Heavyweight was to avenge this loss and KO Rockhold. After a lacklustre performance last time out and calls for Rockhold's retirement, Weidman now wonders if he'll ever get that opportunity.