While Thiago Santos is renowned for his excellent knockout power, Jon Jones isn't too concerned ahead of their matchup. Jones will again put his belt on the line this weekend and is confident of avoiding the Brazilian's punches, while landing some effective blows of his own. Given his incredible record so far, Jones has every right to be confident heading into this matchup. Once they step into the octagon, I'm sure he'll show Santos the respect he deserves and fight at his best.
Holm Ready to Shock the World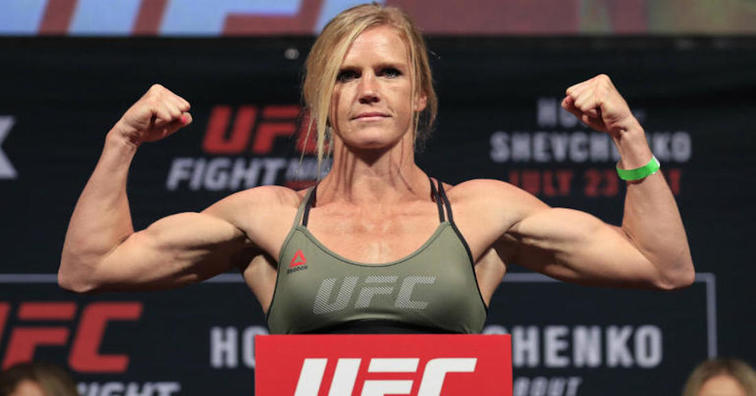 Despite not getting much love from the oddsmakers, Holly Holm believes she has the ability to beat Amanda Nunes for the Bantamweight title this weekend. Possessing elite kickboxing skills, Holm knows she has the skill and power to knock out any of her opponents with ease.
This wouldn't be the first time Holly shocked us all either, after her epic win over Ronda Rousey in late 2016. Either way, this fight makes for a very strong co-main event in what is looking like an excellent card so far.
Masvidal Poised for Another Upset
While the main and co-main events have garnered all the attention, Masvidal vs Askren looms as an epic 3rd fight on this card. Both fighters enter this fight in impeccable form, coming off impressive wins earlier this year.
Never one to lack confidence, Masvidal thinks he's already in Askren's head and is more than capable of the upset this weekend. If he can manage another upset, he doesn't seem too far away from a lucrative title shot against Kamaru Usman.