During his first official pre-fight press conference, Henry Cejudo faced a barrage of questions surrounding a report on his injury status. After refusing to do an open workout on Wednesday, many in the media suspected that Cejudo was trying to hide an injury. As expected, Cejudo denied these reports and claims to be fully fit ahead of his clash with Marlon Moraes.
He did admit to having a little bump on his right knee but stated that it won't affect his performance this weekend. "I have a gold medal and a belt, and I'm going to add another belt" doesn't sound like a man who is feeling the effects of any injury.
Lineker vs Font to Co-Headline UFC Greenville
The date and event for an exciting rematch between Bantamweights John Lineker and Rob Font has now been confirmed. The two men will face off again at UFC on ESPN + 12 which will take place in Greenville on June 22nd. This fight is expected to back up the projected headliner of Renato Moicano and Chan Sung Jung.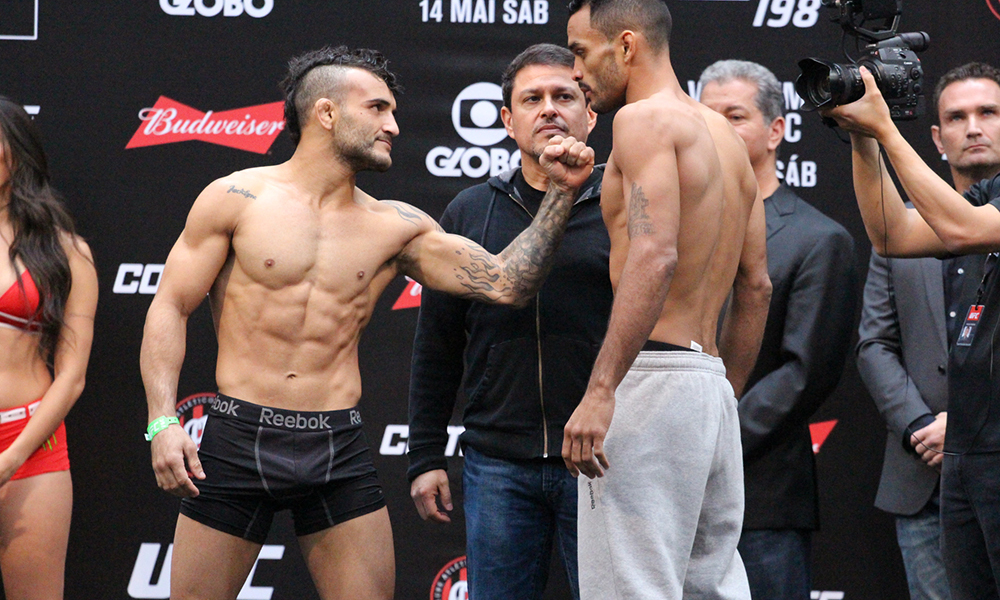 It was just last week when the highly respected Lineker essentially begged for another fight, now enjoying a 31-9 career record. After an exciting first encounter in Brazil 3 years ago, it'll be interesting to see how these two match up here.
Ferguson Ready for UFC Return
After a ton of controversy outside the octagon, Tony Ferguson insists he's finally ready for his UFC return. The popular UFC embedded series has returned this week, featuring a large segment on Ferguson and his comeback to the UFC.While it does represent an intriguing clash of styles, his fight with Donald Cerrone is only the 3rd last fight on the card. If he can start with a bang in his return fight, it won't be too long before he has a chance at another title shot.