As has been the case all week, Henry Cejudo has found himself at the center of the UFC news world. He sparked yet another controversy at the UFC 238 faceoffs, wearing a magic costume that drew the ire of Marlon Moraes. The costume was intended to send the message to his opponent after that infamous "I don't believe in magic comment".
This led to one of the more intense stare downs I can recall seeing in the lead-up to a UFC event. It's clear that these two guys don't like each other, which should make for an extremely enjoyable fight on Saturday Night.
Ferguson Brings Title Belt to Faceoff with Cerrone
The faceoff controversies didn't stop there, with Tony Ferguson also getting right into the thick of the action. Ferguson remains unhappy with UFC boss Dana White, who he accused of mocking his injury that forced him to withdraw against Khabib before UFC 223. He believes that he's the rightful Lightweight title holder and he wants everyone to see it.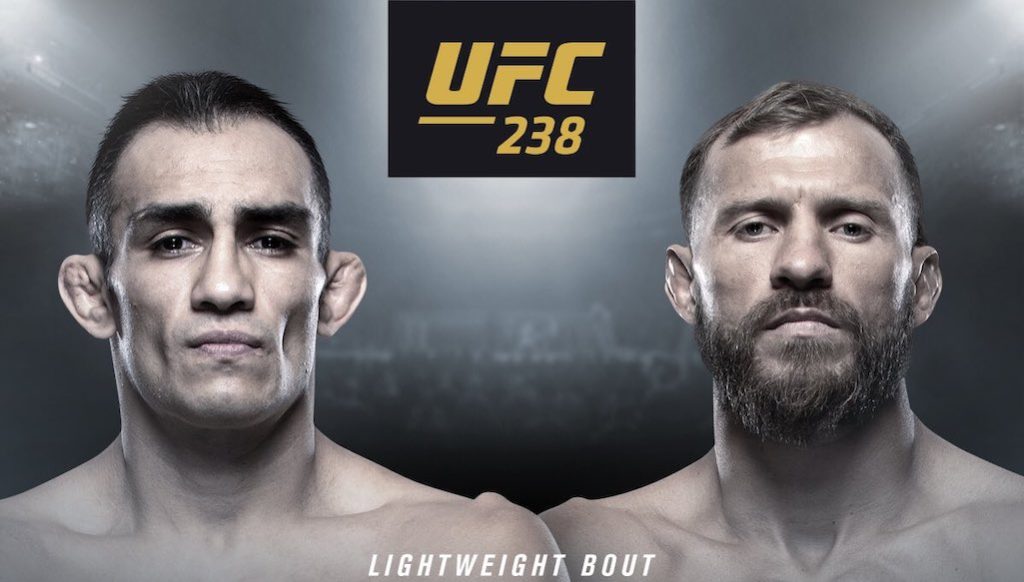 Knowing Ferguson's character, he'll likely only use this 'diss' by White to further fuel his fire. With a high-profile fight against Cerrone on Saturday night, he has a great opportunity to silence any remaining doubters.
Chookagian Planning to Finish Calderwood
Katelyn Chookagian has also made headlines ahead of her clash with Joanne Calderwood this week, calling her opponent 'corny' and planning to 'finish' her. This is one of the more high-profile recent fights in women's MMA, with the winner set to emerge as the #1 flyweight contender.
She's confident that the winner of this fight will end up facing the winner of the Shevchenko vs Eye fight for the title next time out. With so much to stake, it's refreshing to see that Chookagian isn't backing down.